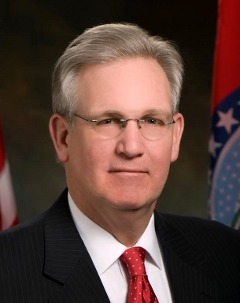 Just updated: Govenor Nixon is suggesting a ZERO budget for the Academies in 2016. Here is what I heard:
From Ben Martin: Executive Director of MAAE:
This will take a full court press to get funding back for the Academies. We hope to follow up with further information in the coming days. If you can, start making plans to be in Jefferson City for Citizens' Day for the Arts on Feb. 11th or Fine Arts Education Day on March 11th. Those days will be vital to our efforts to revive the Academies.

Ben Martin, Executive Director




From Kyna Iman:

. Governor Nixon has not only shut down our biggest increase ever to the Academies by withholding funding for the June, 2015, Missouri Scholars Academy and the Missouri Fine Arts Academy, but he has zeroed out our funding for the June, 2016, academies.

http://oa.mo.gov/sites/default/files/FY_2016_Elementary_and_Secondary_Education_EB.pdf

Five fabulous students testified in support of the academies' funding on Tuesday, before the Senate Appropriations Committee. Senator Schaefer has gone above and beyond to support our cause.

Please let your State Representative and State Senator know how important these funds are to your students/programs/etc.
From Fred Mintert: Personally, I think this is a big mistake. My son Brody went to the FA Academy in Springfield at MSU and LOOOOVVVEED it! It still costs the participants money, but with zero funding from the state, these will

disappear

.